HOMEWARE | GIFTS | LIFESTYLE
ARTSELECT GALLERY
ArtSelect Gallery has a wide variety of artists specialising in painting, drawing and sculpture with monthly solo exhibitions. Directors Ngaire Stone and Ron Epskamp have over 35 years combined experience in New Zealand's dealer gallery arena, providing expert advice, home viewing and installation;  ultimately believing that buying art should be an exciting and enjoyable experience. The gallery believes in focusing on quality artworks and building longstanding relationships with clients and artists. Exhibitions occur on a monthly basis and the gallery is available as a venue for small corporate functions.
PH: 09 523 5560    www.artselect.gallery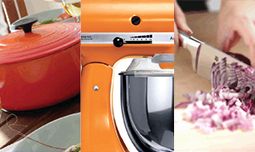 THE HOME STORE
Our extensive product range is something that really sets The Homestore apart. We stock a vast range including kitchenware, glassware, dinnerware, cutlery, bath accessories, linen (bed, bath and table), mirrors, food, furniture, appliances and homeware. This means our stores are a great place to shop for people with different tastes and particularly good for wedding lists. We also offer beautiful complimentary gift wrapping and gift vouchers!
PH: 09 529 9491     www.thehomestoreauckland.co.nz
RETREAT
Retreat is 100% NZ owned and was established by Neil and Cristina in 2001. We offer customers the largest selection of premium candles and fragrance products available in any one location.
We aim to offer a unique range of quality products, at reasonable prices. Our products can assist to relax the body and restore the mind in the privacy of the home or work environment. Take time to browse, and choose a special gift for family, friends or yourself. Free gift wrapping or free online delivery* will complete your shopping experience at Retreat. We offer a unique candle refill service, whereby you bring an empty candle container to be filled with soy wax in a fragrance of your choice.
PH: 09 524 5890     www.retreatnz.co.nz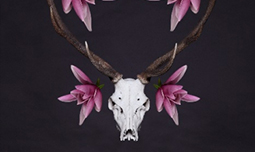 THE POI ROOM
A beautiful collection of work from all over New Zealand has been bought together in an accessible and inviting environment. An exciting array of jewellery, ceramics, paintings, prints, homewares, glass, and sculptural pieces from emerging and established New Zealand artists await The Poi Room visitor. Always moving, always evolving.... never still!
PH: 09 520 0399     www.thepoiroom.co.nz