AROMA INDIAN CUISINE
Welcome to Aroma Indian Cuisine in Newmarket. Our business thrives on providing the customer with best quality Indian food and service. Aroma will leave you with a felling of satisfaction and relief, as you always get more than what you pay for!
PH: 09 529 4418 www.aromaindiancuisine.co.nz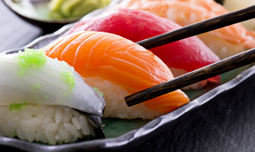 JJ'S ESPRESSO
We are a coffee shop located in Rialto building in Newmarket, serving coffee, breakfast, lunch, cake and so on and would like to meet all of you.
PH: 09 529 5205  WEBSITE: www.facebook.com/jjsespresso/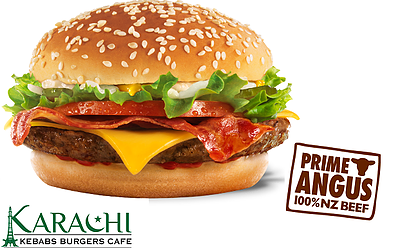 Karachi Kebabs Burgers Cafe
KARACHI was inaugurated on 05/08/2000 by our honorable elders whose sincere efforts paved a way to make it a symbol of hygiene and quality. Their aspirations yielded fruitful results and raised the name of Karachi Indian Cuisine up to the Seventh Sky. Their devotion, determination , dedication and diligence allowed to win the hearts and minds of people who would visit our restaurant in its early days . Our elders set a new standard in offering large variety of barbecue food in a unique way.
In this modern era of global competition , only lip service can not satisfy customers . We do not believe in the words that are not complemented by works. We understand what we say. We give great importance to the quality of our presentations. Serve only what meets our high standards of hygiene principles.
Our services are not limited only to special food items , but we provide our esteemed customers with pleasant environment that makes them feel relaxed and at home . Our highly skilled work leaves no stone unturned to meet the needs of our reverend customers.
The best proof of quality is absolute customer satisfaction. We have the passion to achieve the goal of meeting the needs of our customers. Our Asian culture has a wide variety of foods. Karachi strives to keep this alive. Culture, as a tough opponent of globalization, defended when people defend their kitchen. Karachi is proud that we keep our culture alive by presenting Asian food in the way that appeals to the masses of our society. We assure you that we will continue doing our best with the force, will, honesty and pride.
PH: 021 023 15673  WEBSITE: www.karachi.co.nz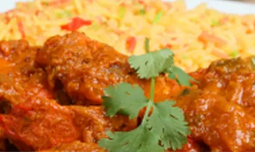 LOVELY INDIAN CURRIES
At Lovely Indian Food we serve the best tasting Indian food in the Newmarket area. Our menu includes a wide array of Indian dishes such as Lachha Paratha, Mixed Herbs Paratha, Allo Paratha, Paneer Paratha, Onion Baji, Butter Chicken, Fish Popom and much much more. Also after 7 orders the 8th one is FREE.
PH: 09 529 4418     www.lovelyindianfood.co.nz
MAKANA CONFECTIONS
Makana Confections new Retail Store has opened at 18b Osborne Street Newmarket. The full range of hand-made, gift-quality chocolates and other confections are all now available to purchase in the heart of Auckland.
These confections are all made by Makana at our Boutique Chocolate Factory in Kerikeri in the Bay of Islands. We never add preservatives or artificial colours, ensuring freshness and quality. All our products are beautifully packaged and we can individually wrap and ribbon each item to complete the presentation.
PH: 09 529 9575    www.makana.co.nz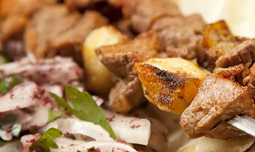 NOT JUST KEBABS
Are you craving for tasty Kebab Cuisines? Not Just Kebabs located at Shop 6 / Rialto Centre Broadway Newmarket AUCK has a great selection of food that's right for you. Enjoy the convenience of takeaways and deliveries so you can enjoy great food constantly. Get great deliveries from Mondays to Saturdays and taste our house specialties such as Chicken Donar Kebab, Creamy Mushroom Chicken Pasta, Lamb Kebab Burger and many more.
PH: 021 040 1722     www.notjustkebabs.co.nz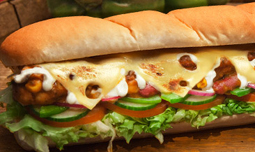 SUBWAY
SUBWAY® restaurants started in NZ in 1994 after seeing potential and opportunity within the fast food industry for great tasting, better food.
New Zealand now boasts over 250 stores throughout the country, and SUBWAY® restaurants has become a very popular and well respected brand offering high quality product and great service and providing Kiwis with a freshly made, better choice.
SUBWAY® restaurants continue to grow, and is now a major part of Kiwi culture serving happy and healthy Kiwis from Cape Reinga to Tiwai Point.
PH: 09 520 2299      www.subway.co.nz