AROMA INDIAN CUISINE
Welcome to Aroma Indian Cuisine in Newmarket. Our business thrives on providing the customer with best quality Indian food and service. Aroma will leave you with a felling of satisfaction and relief, as you always get more than what you pay for!
PH: 09 529 4418 www.aromaindiancuisine.co.nz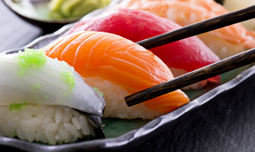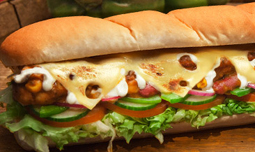 SUBWAY
SUBWAY® restaurants started in NZ in 1994 after seeing potential and opportunity within the fast food industry for great tasting, better food.
New Zealand now boasts over 250 stores throughout the country, and SUBWAY® restaurants has become a very popular and well respected brand offering high quality product and great service and providing Kiwis with a freshly made, better choice.
SUBWAY® restaurants continue to grow, and is now a major part of Kiwi culture serving happy and healthy Kiwis from Cape Reinga to Tiwai Point.
PH: 09 520 2299      www.subway.co.nz
WINNIES THAI CUISINE
At Winnie's Thai Cuisine we offer meals of excellent quality and invite you to try our delicious food. The key to our success is simple: providing quality consistent food that taste great every single time.
PH: 09 520 1679      www.winniesthaicuisine.co.nz